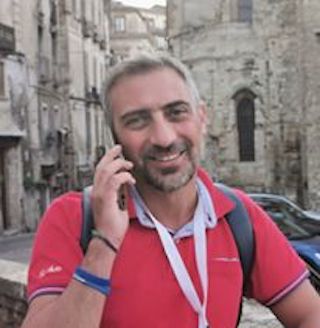 <!br>
Contact Me
About Me
I'm Associate Professor in Computer Science at the Department of Mathematics and Computer Science, University of Catania, Italy. My research is focused on the design and develops of Metaheuristics applied in Combinatorial Optimization; Computational Biology; Network Sciences and Social Networks.
I'm member of several Editorial Boards for international journals, as well as member of many Program Committees in international conferences and workshops. I have also an extensive experience of organizing successful workshops, symposium, conferences and summer schools. Indeed, I'm currently the Chief of the Scientific Directors of the Metaheuristics Summer School (MESS).
In my scientific activities, I was also Tutorial and Invited Speakers for several international conferences, and Editor of many special issues in: Artificial Life, Engineering Applications of Artificial Intelligence (EAAI), Applied Soft Computing (ASOC), BMC Immunology, Natural Computing, and Memetic Computing.
Read More
Research
My research is focused on the design and development of metaheuristics and nature inspired methodologies for combinatorial optimization problems and in the research area of computational & systems biology. In particular, in these years my research works have been mainly focused on community detection in social and biological networks; combinatorial optimization problems; dynamic interactions detection in social behaviours; parameters extraction in biological networks (Gene Regulatory Network in the S-system model); protein structure prediction in the HP model; and functions optimization.
Have a look also in our research group activities.
○ Google Scholar Citations: 1212 — h-index: 16 — i10-index: 21
(last updated: Sept. 1, 2020)
○ Scopus Citations: 740 — h-index: 12
(last updated: Sept. 1, 2020)
Read More
Recent Publications
R.A. Scollo, V. Cutello, and M. Pavone "Where the Local Search Affects Best in an Immune Algorithm", The 19th International Conference of the Italian Association for Artificial Intelligence (AIxIA), 2020.
S. Greco, M. Pavone, E.G. Talbi, and D. Vigo "Metaheuristics for Combinatorial Optimization: the MESS 2018 Competition", Advances in Intelligent Systems and Computing, Springer, 2020.
C. Crespi, G. Fargetta, M. Pavone, R.A. Scollo, and L. Scrimali "A Game Theory Approach for Crowd Evacuation Modelling", The 9th International Conference on Bioinspired Optimisation Methods and Their Applications (BIOMA) 2020.
C. Crespi, R.A. Scollo, and M. Pavone, "Effects of Different Dynamics in an Ant Colony Optimization Algorithm", IEEE International Conference on Soft Computing & Machine Intelligence 2020 (in memory of Prof. Lotfi Zadeh).
V. Cutello, G. Fargetta, M. Pavone and R.A. Scollo, "Optimization Algorithms for Detection of Social Interactions", Algorithms 2020.
Read More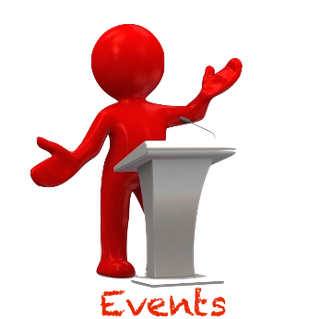 Events in Progress
2021 IEEE Symposium on Immune Computation (IEEE IComputation), part of IEEE SSCI 2021, 5-8 Dec. 2021, Orlando, Florida, USA. (Chairs: U. Aickelin, L. Jiao, W. Luo, & M. Pavone)
14th Metaheuristics International Conference, MIC 2022, 11-14 July 2022, Ortigia-Syracuse, Italy (Chairs: L. Di Gaspero, P. Festa, A. Nakib, & M. Pavone)
International Conference on Optimization and Learning, OLA 2022, 18-20 July 2022, Ortigia-Syracuse, Italy
Read More