HM 2016 Proceedings - LNCS 9668
see the online version
Aims & Scope
The HM Workshops are intended to be an international forum for researchers in the area of design, analysis, and experimental evaluation of metaheuristics. Metaheuristics, such as simulated annealing, evolutionary algorithms, tabu search, ant colony optimization, scatter search and iterated local search, are considered state-of-the-art methods for many problems. In recent years, however, it has become evident that the concentration on a sole metaheuristic is rather restrictive. A skilled combination of concepts from different optimization techniques can provide a more efficient behavior and a higher flexibility when dealing with real-world and large-scale problems. Hybrid Metaheuristics are such techniques for optimization that combine different metaheuristics or integrate AI/OR techniques into metaheuristics. The preceding Workshops were held in Hamburg (2014), Ischia Island (HM 2013), Vienna (HM 2010), Udine (HM 2009), Malaga (HM 2008), Dortmund (HM 2007), Gran Canaria (HM 2006), Barcelona (HM 2005), and Valencia (HM 2004).
HM 2016 is organized as a single-track conference and a non-profit event.
Topics of Interest
Contributions solicited cover a variety of topics including but not limited to:
Novel combinations of components from different metaheuristics
Hybridization of metaheuristics and AI/OR techniques
Low-level hybridization
High-level hybridization, portfolio techniques, expert systems
Cooperative search
Automated parameter tuning
Empirical and statistical comparison
Theoretical aspects of hybridization
Parallelization
Software libraries
Paper Submission
Authors are invited to submit a full paper describing original, unpublished research with at most 15 pages (in LNCS style). Proofs omitted due to space constraints must be put into an appendix to be read by the program committee members at their discretion. Electronic submissions should be formatted in pdf. The proceedings will be published in Springer's LNCS series. Simultaneous submission to other conferences or workshops with published proceedings is not allowed. See the conference website or contact the workshop organizers for further information.
Special Issue
Significantly extended versions of selected papers from the LNCS proceedings of HM 2016 will be considered for a special issue in Soft Computing.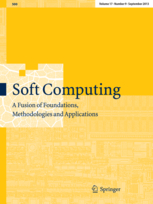 Plenary Speakers



Carlos A. Coello Coello
CINVESTAV-IPN, Mexico


Jin-Kao Hao
University of Angers, France


Helena Ramalhinho Lourenço
Universitat Pompeu Fabra, Spain
Special Sessions
SS1: "Hybrid metaheuristics for Bioinformatics"
SS2: "Hybrid metaheuristics for Dynamic & Uncertain Environments"
SS3: "Engineering Applications of Hybrid metaheuristics"
SS4: "Hybrid metaheuristics in Operational Research"
SS5: "Metaheuristics for Medical Image Processing & Computer Vision"
Location

The city's modern pedestrianised centre - right next door to the University campus - has all the usual high street shops as well as bars, cafes, clubs and restaurants. Barbican area is one of the oldest parts of Plymouth, where narrow Elizabethan streets house small quirky shops, art galleries, bars and the Gin Distillery , world famous for its unique gin since 1793. Opposite the Barbican stands one of the best and most modern scientific exhibitions in Europe - the National Marine Aquarium.
Important Dates
Submission due: Feb. 05, 2016
Notification: Mar. 26, 2016
Camera-ready due: Apr. 09, 2016
Early registration: April. 15, 2016